Master bedroom design ideas for Luxury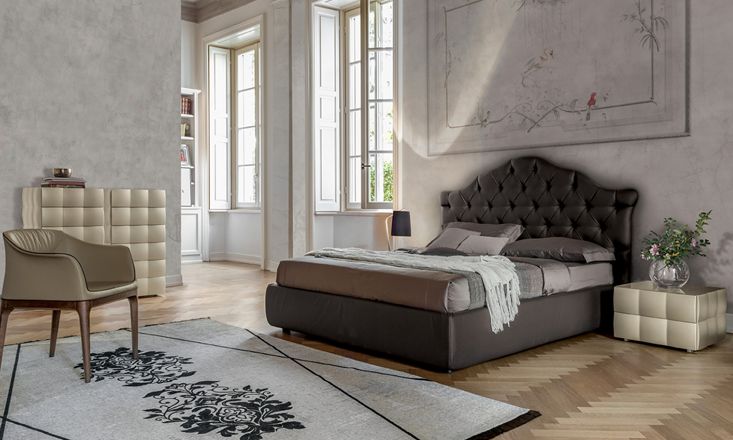 The master bedroom is more than just a place to rest. It's a place where dreams come alive.
Canopied beds and comfortable chair lounges evoke a sumptuous estate hideaway, while bold
colours and bespoke furnishings echo the modern man's savvy. Whatever you ultimately
choose and matter where your desires lie, these best luxury master bedroom design ideas are
no less than your personally appointed palaces.
1. Master Bedroom TV Wall Ideas
A man's private getaway is not complete without a position to relax and watch the game or
cuddle up with someone in front of the newest movie release. While it is perfectly acceptable to
simply hang your widescreen on the wall across from your bed, designing a media area can
make that side of your room a pleasure to look at even when the TV is off.
One factor you should always consider is eliminating glare on your flat screen. Try to keep
windows behind the TV so they cannot reflect on the screen. If this is not possible, use an
adjustable wall mount that allows you to tilt the screen away from any glare. Of course, make
use of stylish blinds and curtains to block natural light during daytime TV viewing.
2. Master Bedroom Fireplace Ideas
Fireplaces have always been a welcome feature in bedrooms. In the past, they primarily served
a practical purpose: keeping the bedroom warm at night. Today, fireplaces serve both a
practical and aesthetic purpose in the bedroom. While most homes have central heating,
nothing can replicate the romance and warm ambience of a live flame.
3. Headboard and Bed Ideas for Master Bedrooms
Considering that most of us will sleep one-third of our life away, our bed needs to be
comfortable and inviting – a soft place to land at the end of each busy day. When choosing this
essential piece of furniture, you must reflect on decorative and practical aspects alike.
Fortunately, headboards and bed frames come in never-ending styles to fit every preference.
Padded fabric headboards are not only attractive, but they are also comfortable to bend over
while reading or watching TV. These luxurious headboards can be covered in a variety of
materials, from buttery soft leather to plush velvet.
4. Master Bedroom Lighting Ideas
Don't just settle for your builder's basic fixed cost light fixture when it's so easy to replace it with
a great focal point. You may not use your overhead light often in the bedroom. Thus, it favours nightstand lamps that cast a softer glow at night. However, both types of lighting are noteworthy in creating the right atmosphere for your master bedroom.
5. Master Bedroom Ceiling Design Ideas
Your master bedroom is the perfect place to install an interesting ceiling. Given the amount of
time you gaze up while lying in bed, it's helpful if you have something other than plain or
textured plaster to look. Many traditional and contemporary homes include a trey ceiling in the
master bedroom. This raised design feature may include two or more levels. It adds a sense of
height and spaciousness to your bedroom.
At Design8, we go all-out to take finesse a few notches elevated. Our purpose is
to breathe pure aesthetic pleasure into the canvas of your enclosure. We leave no stone
unturned to make sure that your living space becomes an expansion of your personality.