Office Furniture Designs And Trends In 2021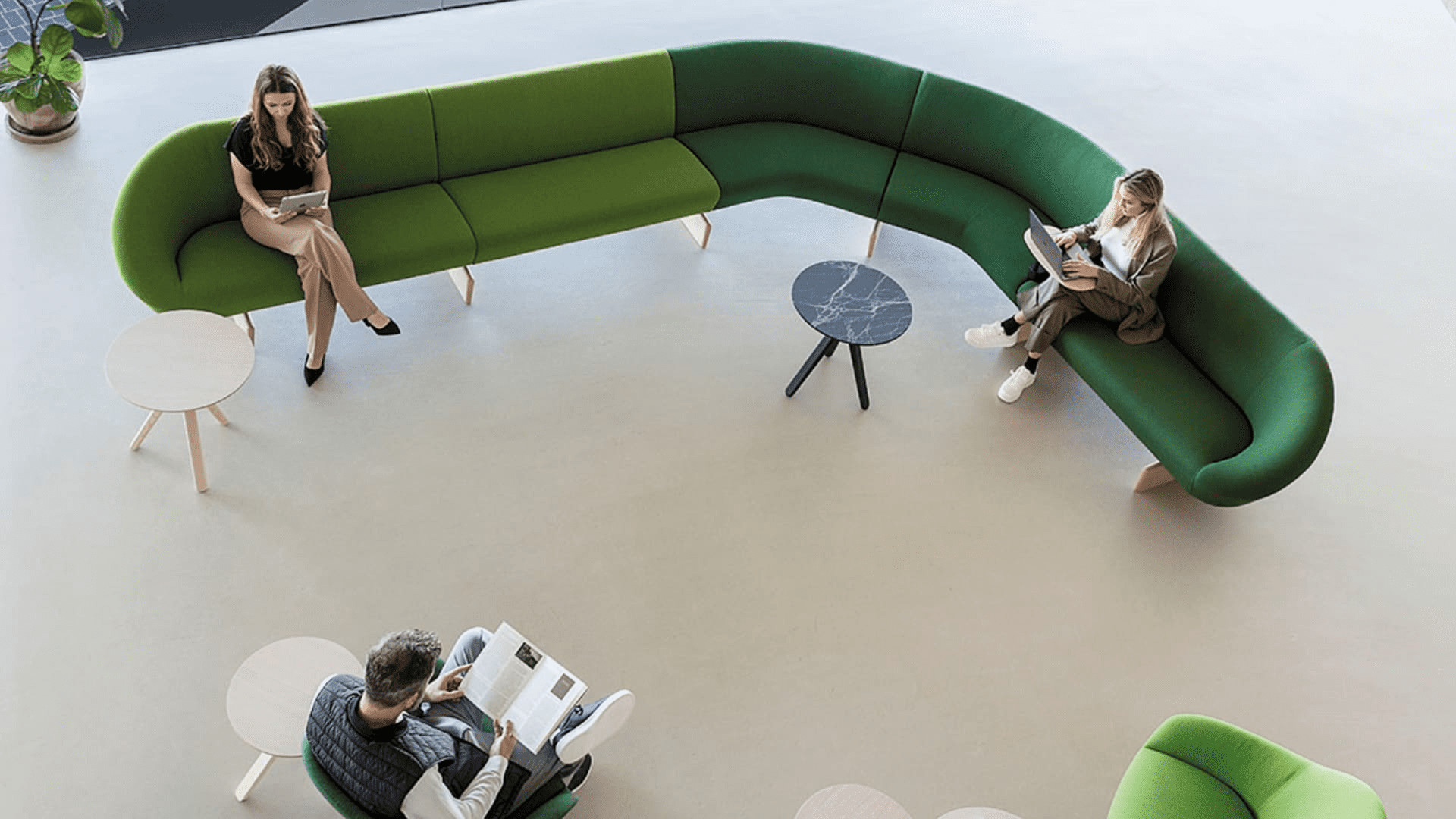 Have you ever wondered the route of change that modern-day offices have taken? From eggshell coloured walls, cubicles, and dim lights to young, energetic, and vibrant coloured environments, office spaces have come a long way. Gone are the days where employees work for 8-9 hours sitting at the same place, working like a machine. Today's offices are more about collaborating, engaging, and keeping the work-life as authentic as possible. Speaking of all such changes, let's quickly dive into the latest Office Furniture trends we see these days.
Office Furniture – Productivity at the Core
Modern offices are all about varied workspaces. Instead of the traditional pattern of assigning a cubicle to an employee, today's offices are working towards a more engaging form of work-life. We can achieve this by including vibrant and comfortable furniture with colours that boost creativity by keeping the mood light. Using colour psychology, vibrant colours give way to high-energy group activities. On the other hand, pastel colours are more into spending individual time. Both the scenarios boost productivity.
Health is Important
Office spaces should focus more on the overall health aspect of their employees. A healthy team works better compared to a dull and unhealthy team. To make this happen, offices today have gotten rid of closed spaces filled with fluorescent lights. Instead, they are looking more towards open spaces or spaces that allow natural light. Working in a naturally lit environment gives way to ideas and thoughts being original and inspiring. So, include Table & Desk setups or Sofa & Armchair setups near natural light and open areas of the office space.
Keep Moving
As said above, offices today are fun, compared to old methods of sitting in one place all day. Even though we still follow the habit of cubicles in most office spaces, today's equipment has evolved. Instead of a fixed table, replace them with a height-adjustable table. The Office chairs have gotten way better. They are now backed with extensive research on ergonomics.
Office Furniture – Multiple Ways
Providing more than one space to work throughout the day is a great way to satisfy the employees. As per science, the human brain can only concentrate on one task for 3 hours. This rules out the traditional ways. So, create multiple spaces around your office for your employees to work in. Like, a collaborative zone, a brainstorming zone, a quiet zone, and one for meetings. Creating multiple spaces makes sure the employee never feels bored to work.
Now that the COVID-19 pandemic is under control, the office spaces are reopening. As mentioned above, creating spaces that check all the above points will benefit the company and its overall growth. To check out the furniture you need for your office space or your living room, make sure to visit our showroom. We showcase furniture from multiple famous brands across the world that have mastered the art of furniture design.