The Premium Furniture Store for a cool interior design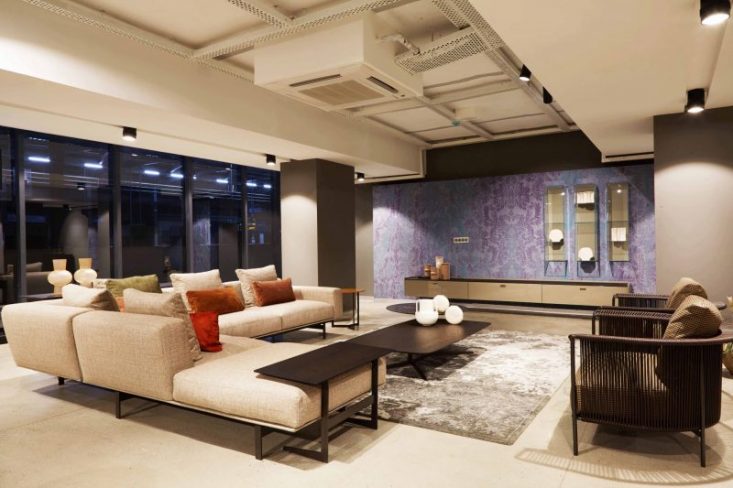 Design your every corner of your house that resonates with a taste bespoke of the creations
from a pantheon of richly awarded European and Asian design studios. And that's what the
Premium furniture store Design8 Living wishes to bring in – furniture that fits in with your taste.
As a result, Design8 adds that pride to your home, which quite radiates an aura of evergreen
premium and comfort. We make sure that every article in our premium furniture store is modish
and holds a piece of conversation on its own.
Pamper in Premium Furniture!
Home Decor is a vital style ingredient that makes a home what it is. That is to say; it makes a
home where you can relax, make your weekends fun or throw a holiday party to your guests
and many more. Thus, furniture at Design8 lends a versatile ambience.
What makes us stand out?
Design8 Living is about an uncompromising promise of elegance, comfort and bespoke
craftsmanship. Every piece of furniture speaks of a prominent style of artistry, of resplendence,
and that which is par excellence.
The Centre of Attraction
Every article of our furniture has its peculiar charisma that complements the aura of a home. For
instance, they are sturdy in their build, rich in their appearance, and narrative of their whimsical
story.
Design & Philosophy
Unique and abstract furniture designs that are simply out of this world – and that's how they
make you feel. Which is why, intricacies of these designs are seldom matched or replicated.
Above all, they are timeless, versatile, opulent each taking their own, distinctive form; right from
their curvature to carving to their sculpture.
Living Room Furniture
Furniture begins with the living room as it sets the tone for the entire house. A living room is that
part of a home that demands the most attention. Quite obviously, it's where the first step is
taken; and also the first impression and an everlasting one at that.
Bedroom Furniture
A bedroom is, after all, our most personal space; the one where you can find solace after a long,
hard day. So be right there at peace with our bedroom furniture that provides you with the
comfort you long all day!
Kitchens & Wardrobes
Kitchens have the potential to hold you captive – either by way of the piquant food made in or
the design of the kitchen. So, they are the soul of a home. Kitchen wardrobes illuminate homes
in the most desirable way. They bespeak premium to meet one's aesthetic expectations.
To sum up, everyone at home has a most cherished and a cosy spot like the left corner of their
couch, the footrest near the bookshelf or their favourite spot at the dining table. Let Design8
Living help create that space for you and your family where you find a new home in your sweet
home.
From the family that brought you Seating World comes Design 8 – a space that offers the very
finest in bespoke craftsmanship. Backed by experience that spans 21 years across the office,
contract, and home furniture spaces, Design 8 is home to contemporary and timeless creations.