Sofa styles to choose right for the Living Room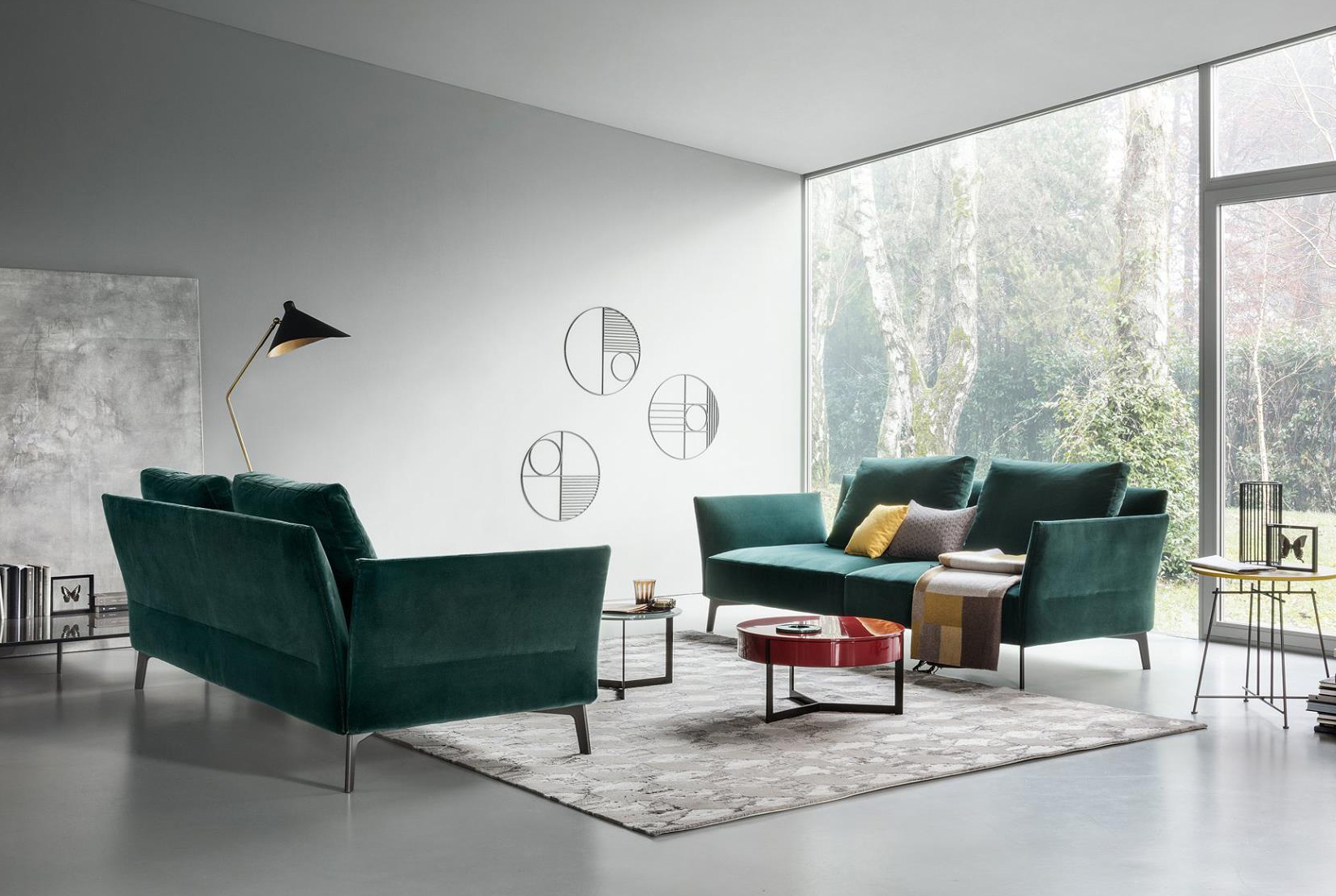 For a project of renovating your home, the choices today are endless. Start exploring sofa styles and you'll find yourself in a huge pool of design choices. It might feel a little overwhelming at first about which one to choose but stay with us as we give you simple tips on how to choose the right sofa for your living room. Let's begin the hunt.
Size matters
The size of the sofa, it's the most obvious and first factor. You have to consider the size in order to create a layout of the other furniture that goes around the sofa to make it look welcoming. So, from including chairs, coffee tables, and rugs for space as well, size is an important factor. Once you narrow down the sofa styles to the size you want, you'll already be halfway into selecting the right one. Let's move ahead.
Sofa Styles- Orientation
How do you want to place your furniture? To the wall, so that you can enjoy the panoramic view of your living room, or in the centre, so you can focus more on the entertainment from the TV? The orientation of the furniture plays an important role in how space is perceived. If you like being a host, then create an arc with a central table so that people can enjoy each other's company.
Zero-in on the shape
The shape brings out the functionality aspect of the furniture. An L-shaped sofa plays well with areas that have open and wide spaces. A round shape, as it conveys, is for smaller spaces.
Settle on sofa styles
Trust your instincts, and you'll be good to go. With styles, there will be various choices for you to make so better stick with your personal style. See if the sofa fits naturally with the surroundings of your home and that of your personality. If you're a simple person, go with a sleek and modern style. For traditional, go for classic designs and fabrics.
Colour completes your space
It's easy to go overboard and choose a sofa that does not sync with your space. As you'll be offered a wide array of colours, stick to the colours you already have at home. Furniture is all about personalization, so keep the colours simple. If you're going for a fun and loving vibe, then you can go for a quirky print or colour that adds a pop to your space.
So, that's how we can help you narrow down your search for the right sofa for your space. Now that you've read this blog, you can visit our showroom where we showcase sofas from globally renowned brands.
From the family that brought you Seating World comes Design 8 – a space that offers the very finest in bespoke craftsmanship. Backed by experience that spans 21 years across the office, contract, and home furniture spaces, Design 8 is home to a contemporary and timeless furniture collection.