Tips For Designing Your Home Office In 2021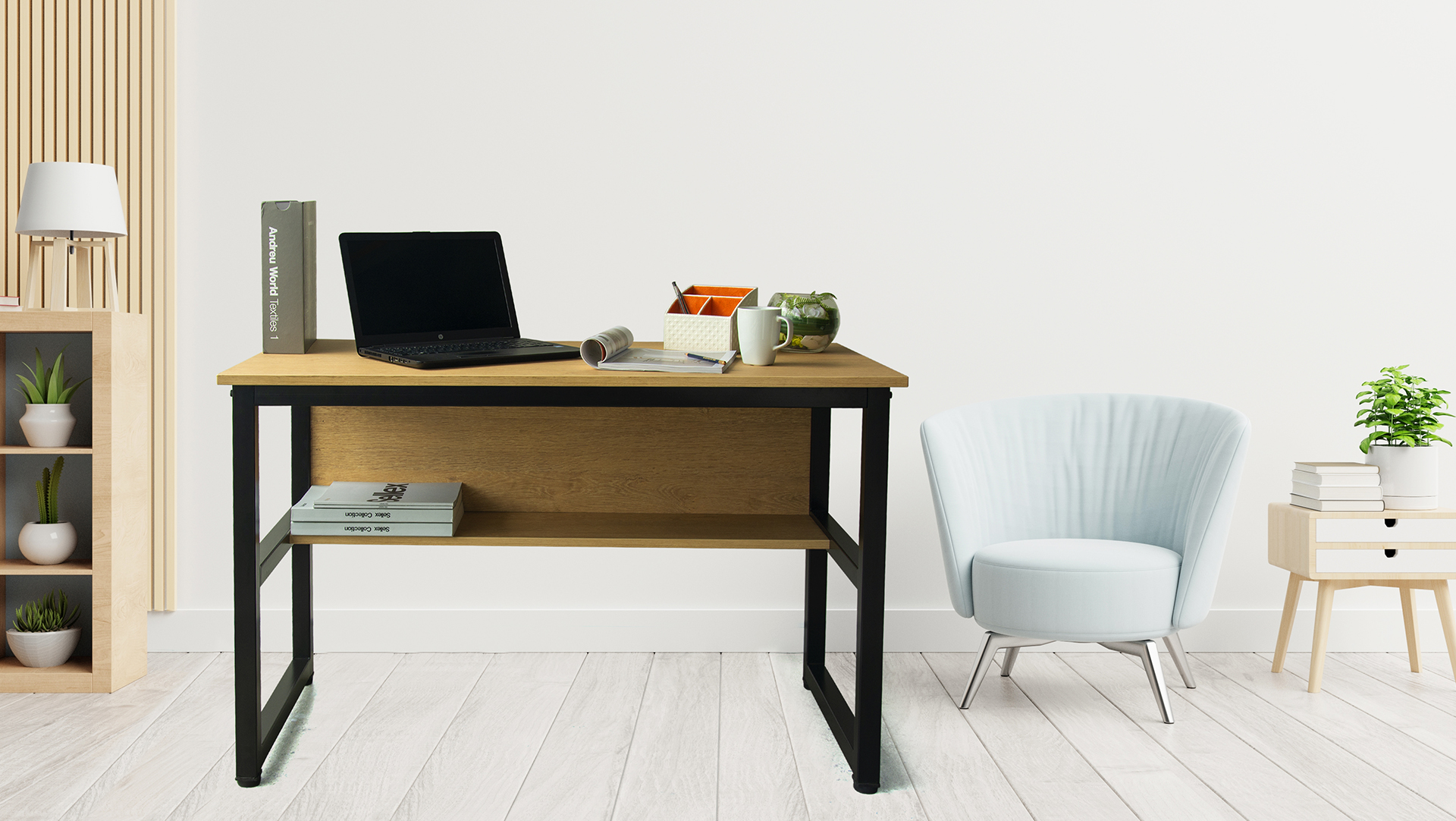 The COVID-19 pandemic has completely changed the way we work. Working in an office has been rendered obsolete. In the meantime, have you wondered how to have the most productive work from home experience? Here are some home office ideas to transform your home offices.
What changes can you make to your home office?
A home office can be of any shape or size. For instance, it could be located in a corner, a separate room, or even be in your bedroom. In all these different scenarios, the furniture remains constant. So, you need to make sure that the furniture you choose for your home office helps you work with optimal productivity. In addition to that, the furniture you choose should ensure utmost comfort, durability, all while adding a pleasant touch to your space.
Ideas that can make your work from your home office more productive
Let's begin with the accessories and elements for an efficient workspace. The chairs, tables, cabinets, and sofa sets should be perfectly arranged to ensure maximum productivity. It's best to have proper storage for your home office. Keeping this in mind, you should organise and design your home office in the best possible way. It helps you keep your important files, documents, stationery, etc., neatly organised.
Moving on to the most crucial element of a workspace, the table. Choose the one with a pleasing finish. Wooden tables are an obvious choice. To add an ergonomic element to the space, you can choose a height-adjustable table too. It helps in keeping your posture dynamic. As for the chair, you can go for various swivel and ergonomic chairs that best fit your purpose.
You can also set up a small relaxing area to blow off the work stress. Add a cosy carpet, an accent chair, and a casual coffee table. Add greenery to this area to keep yourself calm and composed. These home office ideas ensure that you never feel uninterested while working from home.
We, at Design8, have the best collection of international brands of furniture. We can help you provide solutions for your home office. It, in turn, will help you increase your productivity and also beautify your space.