Outdoor Furniture: The best Furniture for the Summer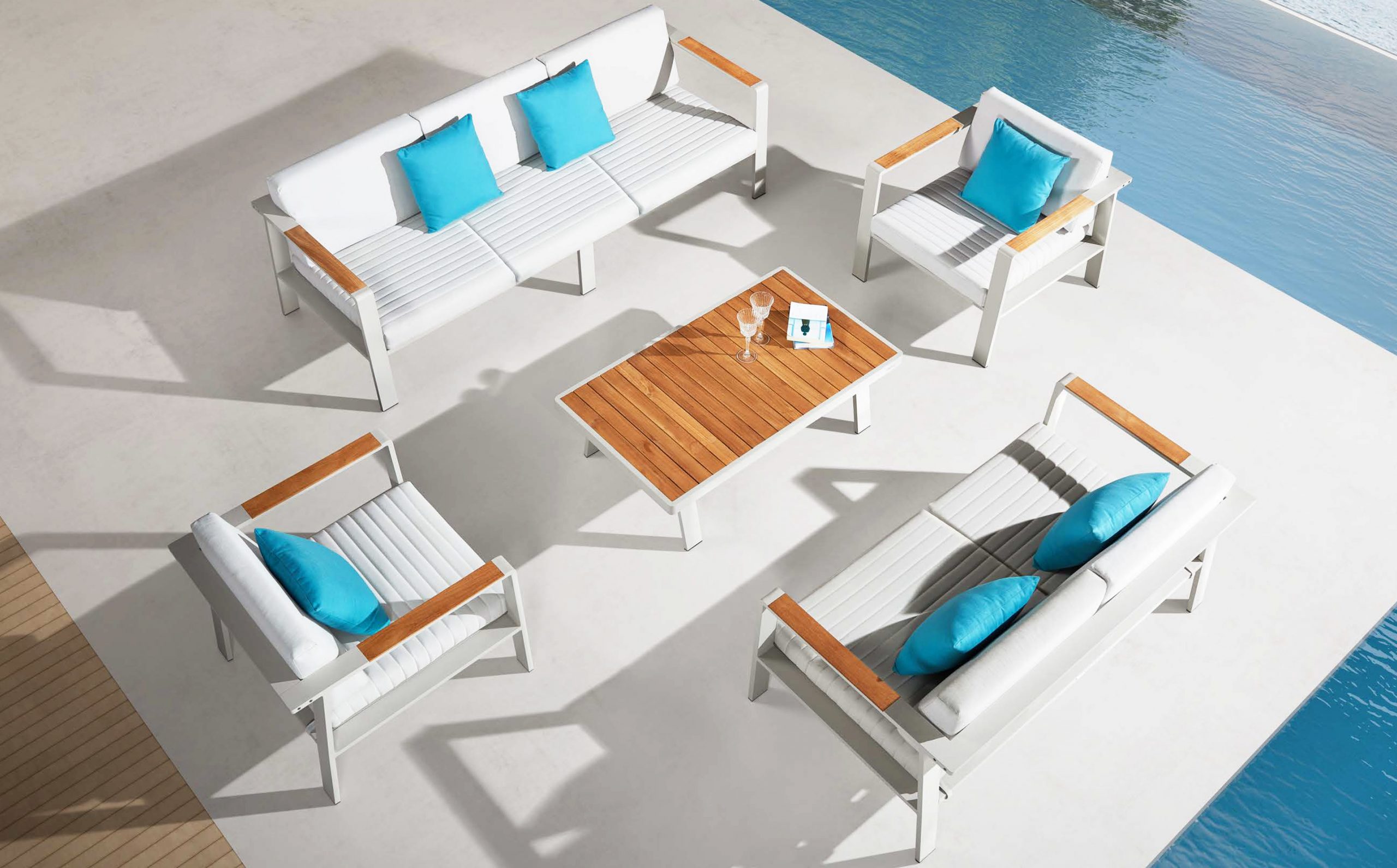 Buying the right material is essential to consider before purchasing Outdoor Furniture. The furniture should be able to survive the weather conditions.
There are various kinds of Outdoor Furniture to choose from.
Teak: The best wooden material for your outdoor furniture
The furniture made out of Teak displays a vintage feel. It also gives out a retro look in a modern household.
Outdoor teak furniture gives an excellent look to your household. As a result of its strength and weather resistance, it conveys a perfect feel of a peaceful setting to your outdoors. These days every house has a unique look because of the presence of such beautiful furniture.
Aluminium: The most popular metal
It is the most prevalent metal for outdoor furniture. A handy metal, aluminium, can be made into any shape or design. As a result of its lightweight and durability, it makes it an attractive option to decorate the outdoors with. Above all, its low maintenance makes aluminium a good choice for patio furniture.
Stainless Steel
When we talk about style, stainless steel gives itself nicely to modern designs. It is pretty easy to mould into many shapes. Stainless steel materials hard to beat when it comes to stunning yet functional designs.
Why do people buy outdoor furniture?
People buy these pieces of furniture to decorate their houses as per their liking. The designs of these pieces of furniture are usually very beautiful. You use these chairs or recliners or sofa sets to relax. Therefore, you have to make sure your furniture looks aesthetically pleasing and is comfortable too. It will make you feel calm and at peace with the environment. You can spend quality time with your loved ones.
We, at Design 8, bring you the best collection of furniture to choose from. Sit back and relax.